Family Law & Probate Law Attorney in Clayton County, Georgia
If you are facing family law issues such as divorce or child custody, or are engaged in probate proceedings in the Atlanta Metro Area, contact Lunn Law LLC. Attorney Tiffany Lunn-White brings compassion, understanding, and legal expertise to help you resolve your situation in the best available way.
Tiffany Lunn-White
Attorney at Law
Attorney Tiffany Lunn-White understands that family-related issues and disputes can take a huge toll on the people involved, so she approaches every client with the utmost care and compassion, working one-on-one with each person who seeks her help.
For over 17 years, attorney Tiffany Lunn-White has shepherded Georgia families through some of their toughest moments. With offices in Jonesboro and Fayetteville, she proudly serves clients throughout Clayton, Henry, and Fayette counties.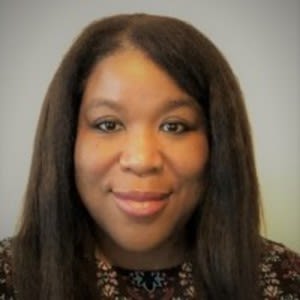 TRUST AN EXPERIENCED ATTORNEY
Don't Have to Go Through This Alone
After losing a loved one, the task of handling their estate can be a daunting one, especially if there is no will or trust. Attorney Tiffany Lunn-White is ready to lead your family through the probate process — no matter how challenging it may be.
Guiding Families Through Tough Times
When Marriages Unravel

If divorce is looming, it's an emotional, stressful time, and it's hard to make the right decisions on custody, division of assets, and other issues. A caring attorney can help you see clearly.
When Child Custody Issues Arise

Even after divorce, issues over child custody and parenting time can make life uncomfortable. Attorney Lunn-White is passionate about protecting your children's futures and wants to help you.
When Seeking Financial Support

If you need more assistance to take care of your children, speak to an attorney who will fight for the child support that you deserve. Reach out to Tiffany Lunn-White for legal representation.
Let a Knowledgeable Attorney Lead the Way
The Lunn Law Llc Difference
Probate and family law issues require an attorney who will listen and offer support during trying times, not just explain the facts of the law and lay out your options.
Attorney Tiffany Lunn-White believes in working one-on-one with all of her clients. You won't become another case number to be shuffled among staff members.
If you have questions, you will definitely get answers in plain language that anyone can understand. You will have to wonder what your next step should be.
Work Toward Resolving Your Legal Matters
If your family needs legal representation during challenging times, turn to Lunn Law LLC. Attorney Tiffany Lunn-White has extensive experience in helping families in Clayton, Henry, and Fayette counties through divorce, child custody, probate, and more. Contact her today to schedule an initial consultation for your case.